In 2008 God called Casey as Pastor of students and in 2018 God called Casey to be our Lead Pastor. His passion is to make disciples! He is well known for his commitment to Biblical, life application teaching. Casey's passion is to see Christ bring about powerful life-change in people — stirring a spiritual movement that will change the world. He and his wife, Katie, have three children: Windsor Grace, Sam and Sarah Kate.
Drew serves as Worship Pastor and oversees all areas relating to our worship ministry, including the worship team and audio/video ministry. His mission for ministry is discipling worship leaders that they would make great worship services, who would, in turn, disciple other worship leaders that they would make great worship services and teach about the true meaning of worship. He and his wife, Kristin, have two children, Max and Maddie.
Students & Connections Pastor
Brandon serves as the Pastor Of Students & Connections with the primary responsibility of providing directional and organizational leadership to the students and our church. His greatest joy in ministry is helping to develop next generation leadership, coaching leaders and being a catalyst for church development and health. He and his wife, Dana, have a french bulldog named Presley
International Missions Catalyst
Josh serves as our International Missions Catalyst
with a desire to equip families to grow closer to Christ, engage their communities, and disciple all nations until there is no place left. He loves spending time with his wife Tracie and their three children: Emma Kate, Eli, and Ellie.
Family Ministry Assistant
Lorin serves in our kids department. She assists in the following areas: teaching, coordinating kids events and communications. Her deepest desire within ministry is to encourage people in the Lord. Whether you find her hanging out with kids, writing, or singing, her goal is to remind people who Jesus is. Her free time consists of hot buttery popcorn, a cherry vanilla coke and a new movie brought to you by AMC theaters.
Anna serves as our Preschool Director. Her desire is that children feel safe and secure in an environment where they are lovingly cared for while learning about Gods love for them. She loves spending time with her husband, Ryan, and their two children:Rylan and Reed
Interim Children's Director
Katie serves as our Interim Children's Director. Her desire for children's ministry is for every child to know that Jesus loves them & that He values them for who they are now and who they will become. She loves spending time with her husband Todd, their two children: Allie and Cooper, and family & friends.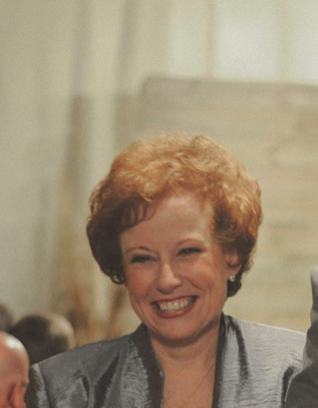 Natalie serves as our Administrative/Financial Assistant. She assists Bro. Casey in the day-to-day operations of the church as well as handles all things financial. She is married to her husband, David and has 2 adult children, one son-in-law and 2 special grandsons.
Will serves as our Audio & Video Digital Director. HIs desire is to create a worship environment that allows people to worship freely . Will loves spending time with his wife, Molly, and their two children:Liam and Owen